---
Travel to Bangladesh, South Africa, Bolivia, Puerto Rico, and Barbuda to discover how low-income families experience climate variability and change, and their strategies to adapt and recover.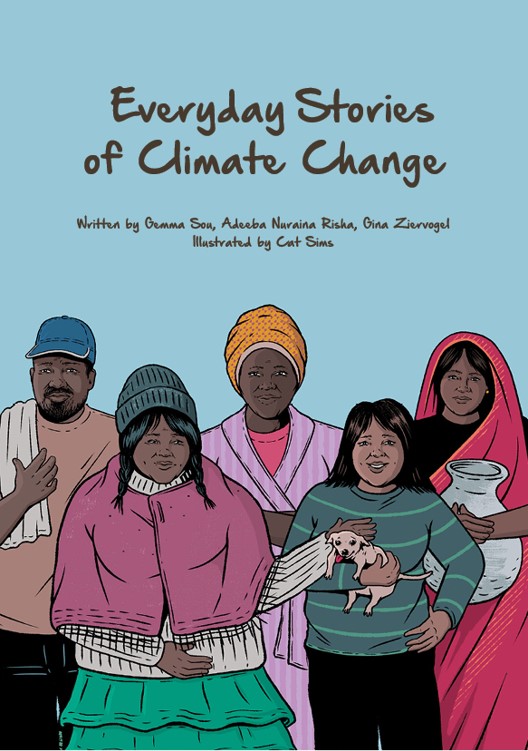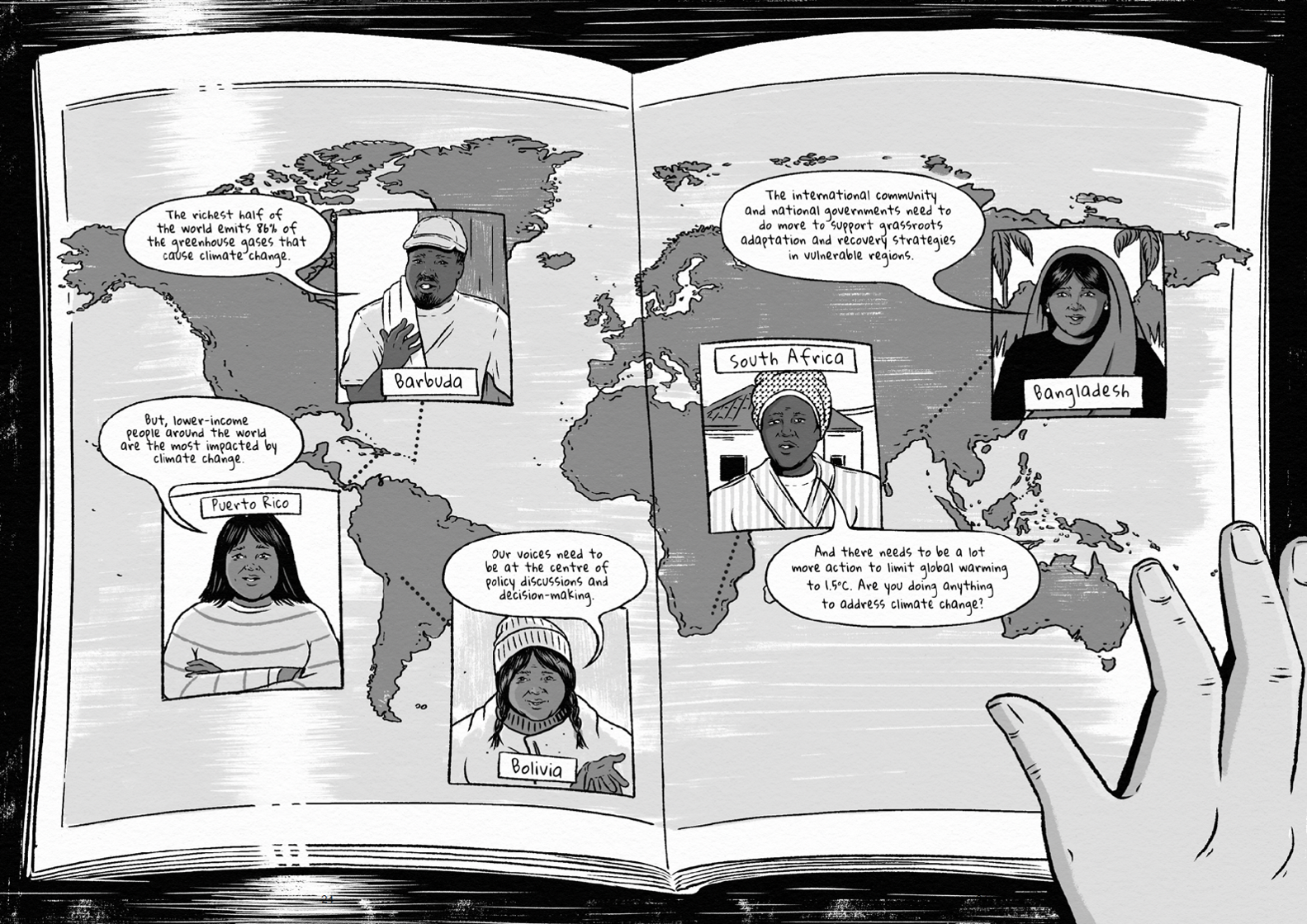 This comic is based on research by Gemma Sou, Adeeba Nuraina Risha and Gina Ziervogel. Illustrated by Cat Sims.
In this comic, you will travel to five countries and explore the everyday ways that low-income families experience climate change. The stories shine a light on some of the overlooked and 'mundane' impacts of climate change for those who are often left to shoulder much of the responsibility to adapt and recover. All the stories are based on primary research. The characters are fictionalised, but their stories reflect some of the shared experiences of the people the authors spoke to.
The South African story draws on research from the CoReCT (Community resilience in Cape Town) project which conducted a study to help the Western Cape Water Caucus (WCWC) work to improve conditions in communities, support its members to learn how to do research and "citizen science", and to produce relevant research to inform academic and practice-based work around water services and climate change adaptation.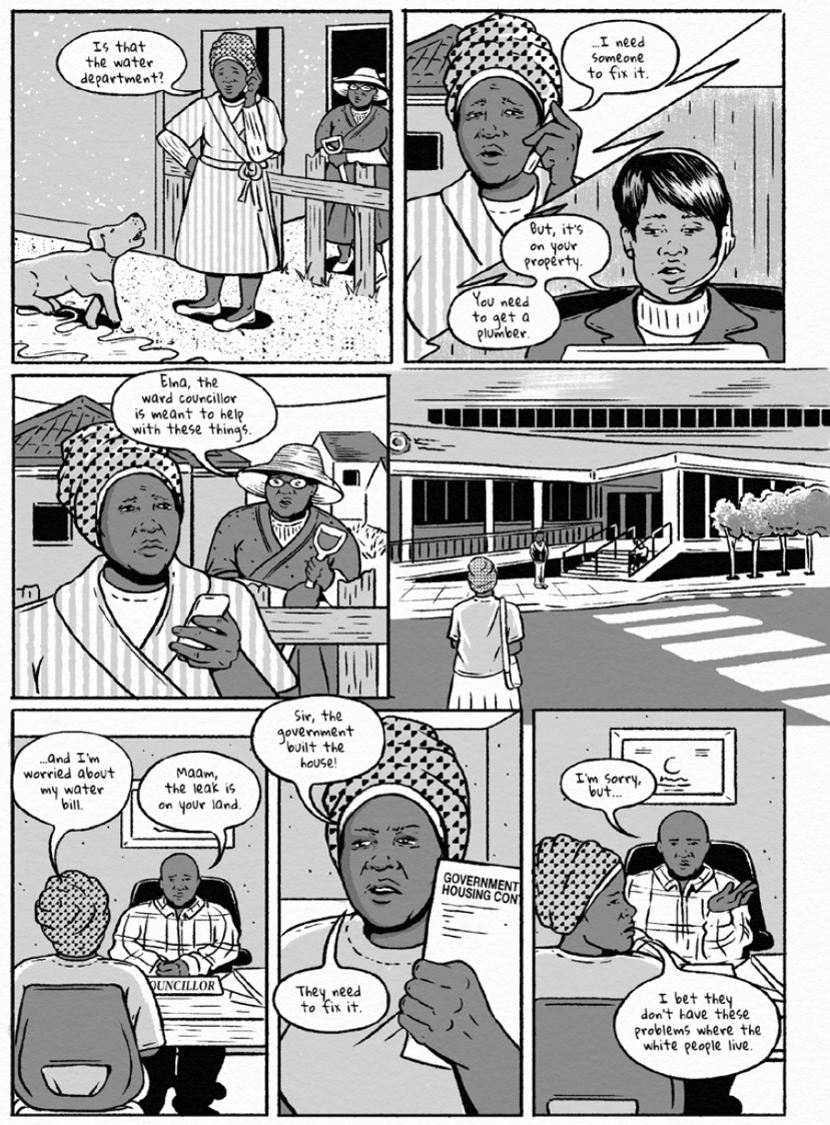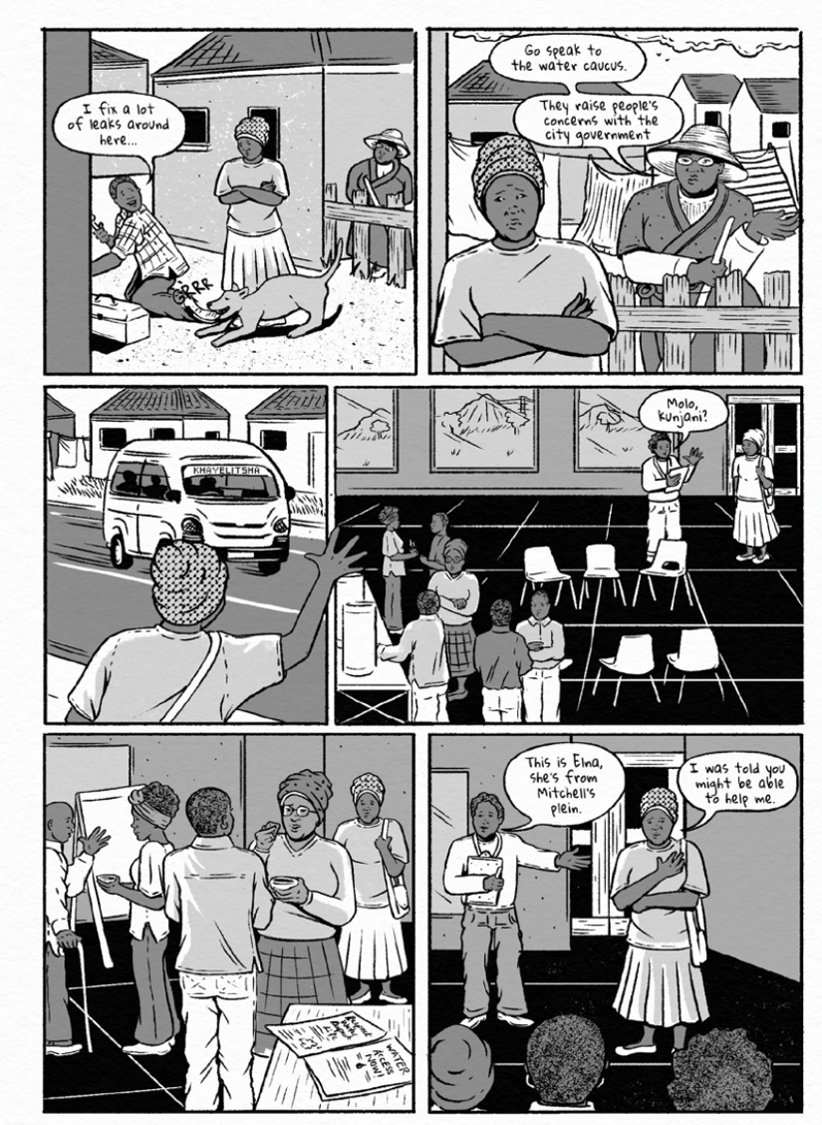 Two pages from the South African story (access the comic to read the first pages of the SA story and the stories from other countries).
This comic is free to download and share. It is aimed at high school teachers and learners for using as they see fit. We hope it provides material that gives insight into some of the daily challenges of living with climate impacts that complements some of the more technical learning materials that are currently available.
Download the comic here [20.5 MB]
Additionally the comic authors in association with the Geography Teachers Association of Victoria have created a teaching resources which can be viewed here.
Read more about the comic in an article from The Conversation highlighting some of the topics in the comic and why comics are useful for teaching.